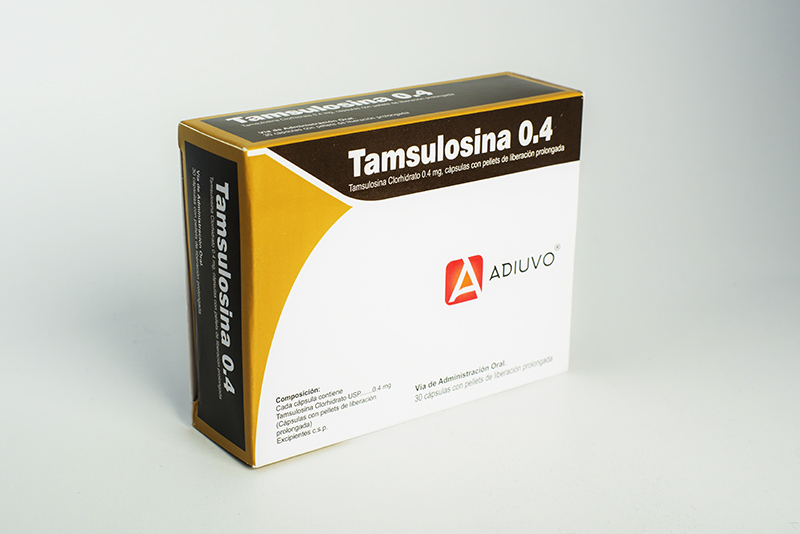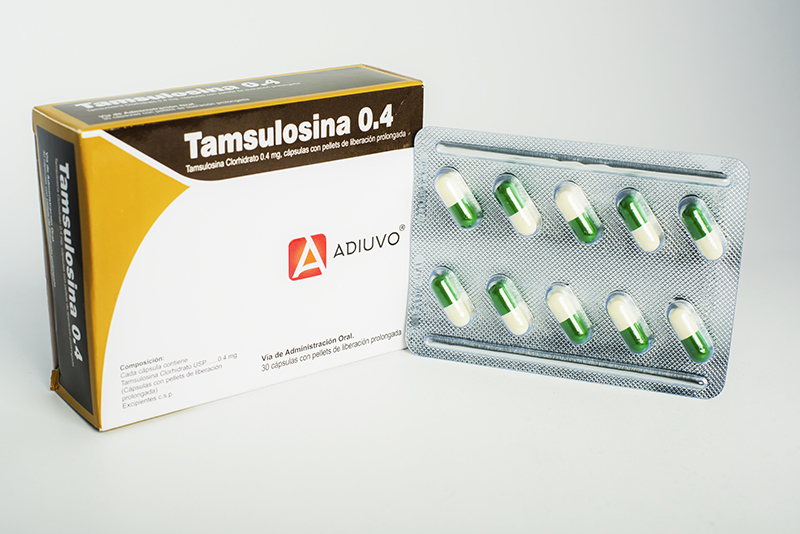 COMPOSITION
Each capsule with extended release pellets contains:
Tamsulosin …………………… 0.4mg
Excipients ………. ……………. … c.s.p.
PHARMACEUTICAL FORM
Capsules with extended release pellets
CLINICAL DATA
Therapeutic indications
It is used in men to treat the symptoms of enlarged prostate (benign prostatic hyperplasia) including difficulty urinating (intermittency, dribbling, weakness in the flow of urine and incomplete emptying of the bladder), painful urination and the need to urinate with more frequency and urgency.
Administration
Orally.
Contraindications
Hypersensitivity, hypotension, pregnancy, severe liver failure.
Presentation
Box containing 30 capsules with prolonged-release pellets
Available in:




Manufacture: