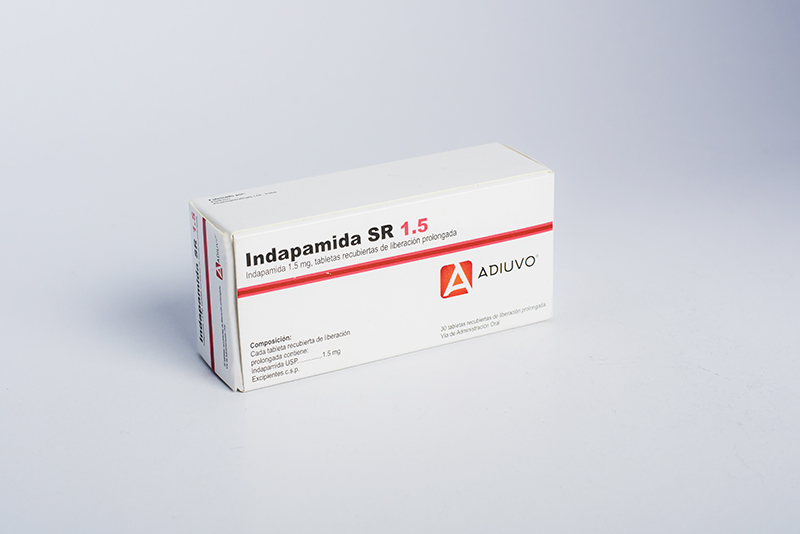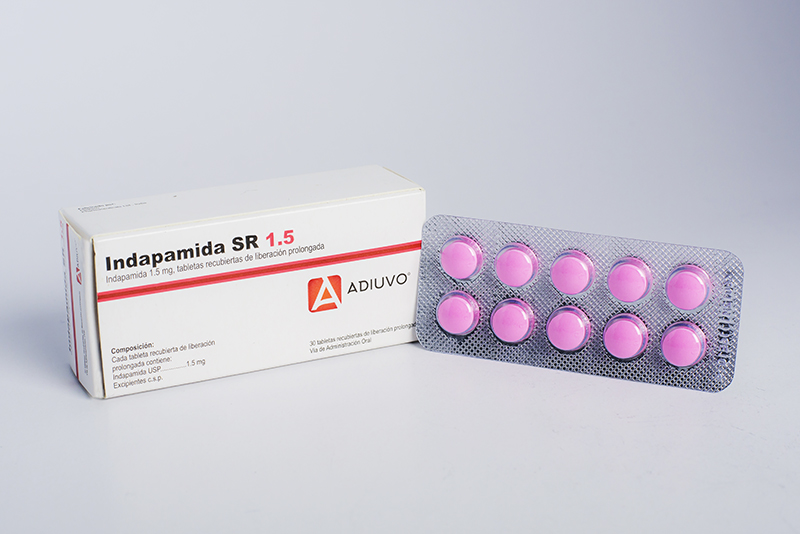 QUALITATIVE AND QUANTITATIVE COMPOSITION
Each coated tablet contains:
Indapamide SR ………………. ………. ……… 1.5 mg
Excipients ………. ……………. …………… c.s.p.
PHARMACEUTICAL FORM
Extended release coated tablet
CLINICAL DATA
Therapeutic indications
It is a diuretic administered to reduce inflammation and fluid retention caused by heart problems. It is also used to treat hypertension. It works by making the kidneys eliminate unnecessary water and salt through urine.
Administration
Orally.
Contraindications
Pregnancy, anuria, severe renal failure.
Presentation
Box containing 30 prolonged-release coated tablets
Available in:


Manufacturer:

Go to Website