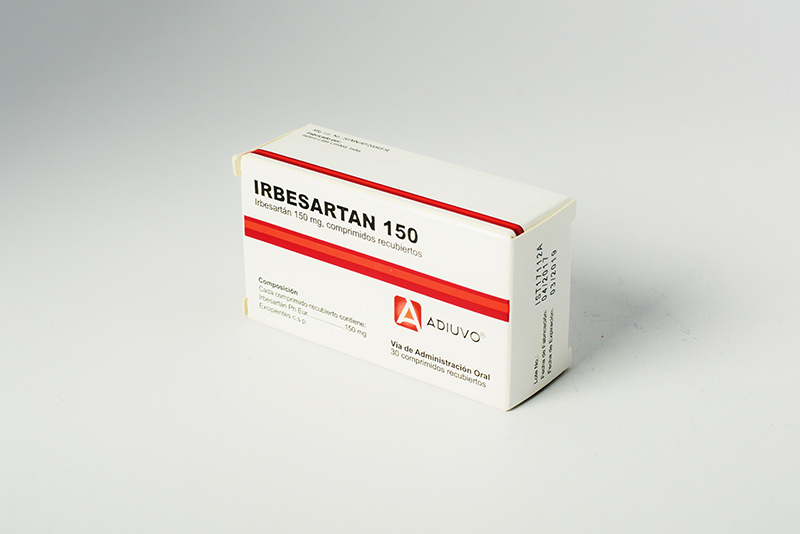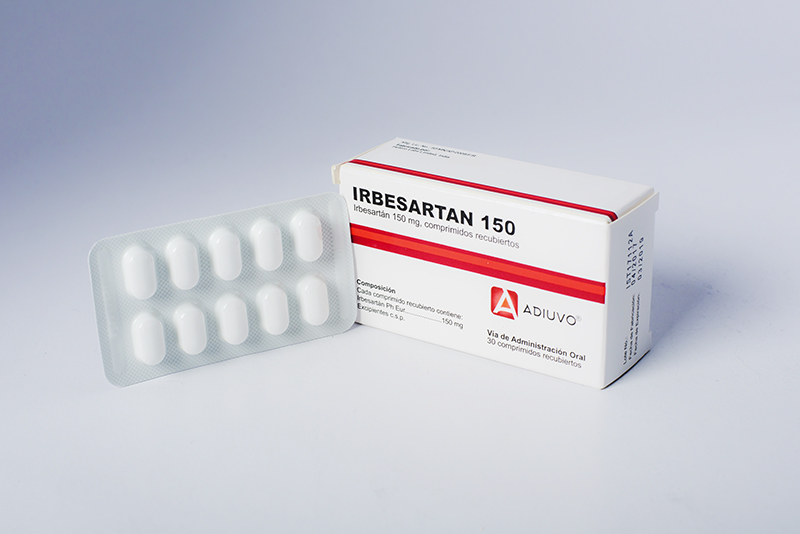 IRBESARTAN 150
IRBESARTAN 300
COMPOSITION
Each coated tablet contains:
Irbesartan ………………. ………. …. …… 150 mg
Irbesartan ………………. ………. ……… 300 mg
Excipients ………. ……………. …………… c.s.p.
PHARMACEUTICAL FORM
Coated tablet
CLINICAL DATA
Therapeutic indications
It belongs to the group of medicines known as angiotensin-II receptor antagonists. It is used to treat high blood pressure (essential hypertension) to protect the kidney in patients with high blood pressure, type 2 diabetes, and with clinical evidence of altered kidney function.
Administration
Orally.
Contraindications
Pregnancy, hypersensitivity
Presentation
Box containing 30 coated tablets
Available in:


Manufacturer: