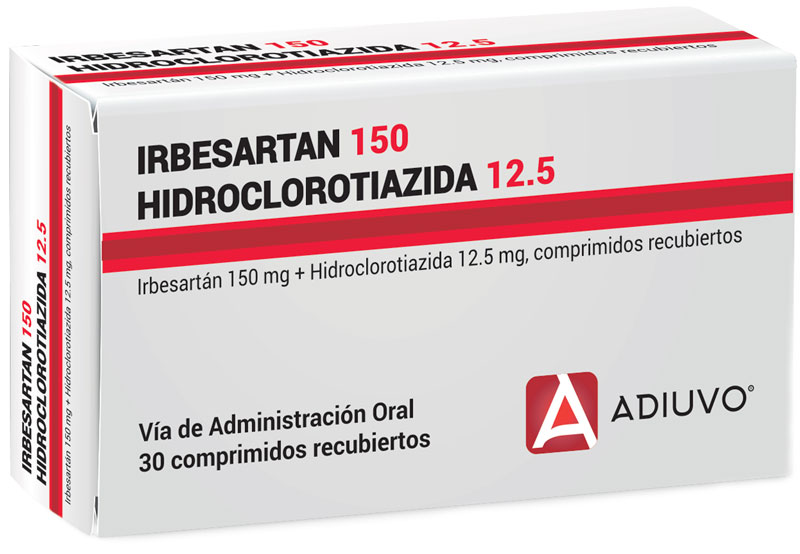 COMPOSITION
Each coated tablet contains:
Irbesartan ………………………… 150mg
Hydrochlorothiazide ………………. 12.5mg
Excipients ………………………. … c.s.p.
PHARMACEUTICAL FORM
Coated tablets
CLINICAL DATA
Therapeutic indications
Irbesartan + Hydrochlorothiazide is used to treat high blood pressure. It is also used to treat kidney disease caused by diabetes in patients with type 2 diabetes and high blood pressure.
This combination is recommended when there are certain patients who do not respond to a single Irbesartan monotherapy, if not a combination with a diuretic, in this case Hydrochlorothiazide, in order to control their blood volume and lower their blood pressure.
Administration
Orally.
Contraindications
Irbesartan + Hydrochlorothiazide is contraindicated in those patients, who have hypersensitivity to any component.
Presentation
Box containing 30 coated tablets
Available in:


Manufacturer: