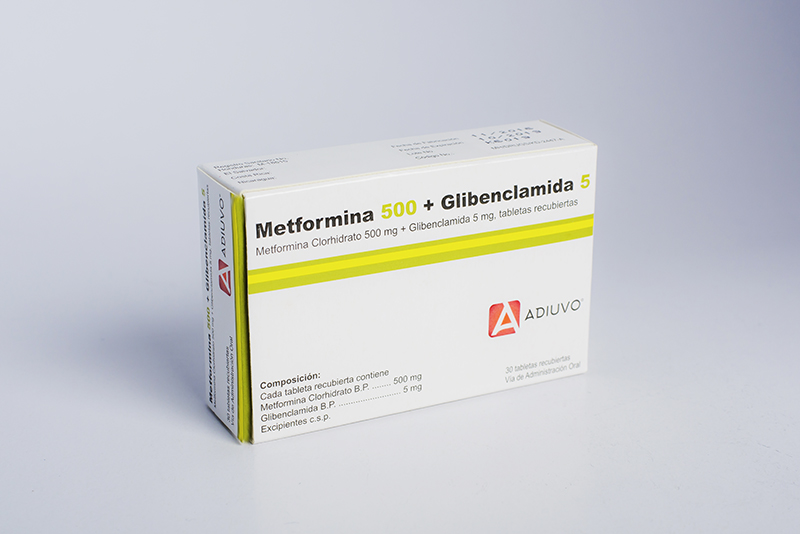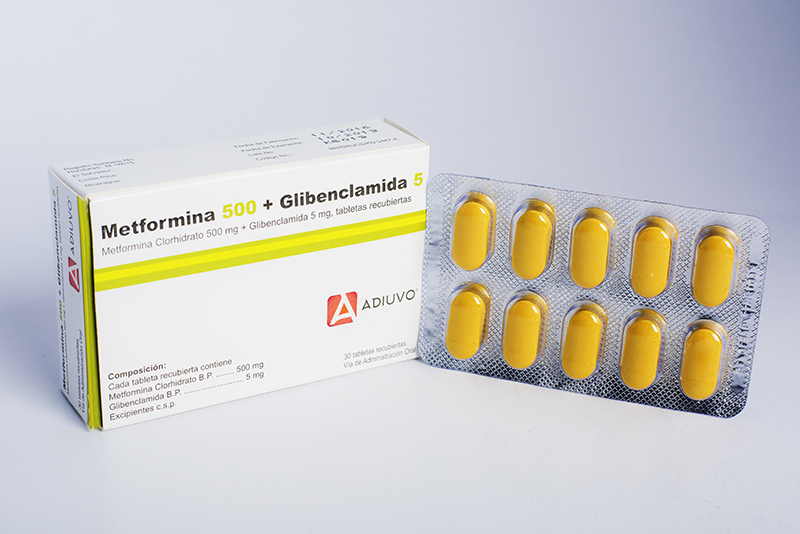 COMPOSITION

Each coated tablet contains:
Metformin ………………. ………. …… 500mg
Glibenclamide ………………. ………… 5mg
Excipients ………. ……………. ………… c.s.p.
PHARMACEUTICAL FORM
Coated tablets
CLINICAL DATA
Therapeutic indications
It is administered in the treatment and prevention of type 2 diabetes mellitus or in the well-known non-insulin-dependent diabetes.
Used especially in overweight patients, when diet and exercise alone fail to achieve adequate glycemic control.
Administration
Orally.
Contraindications
Pregnancy, lactation, type 1 diabetes mellitus, ketoacidosis, renal insufficiency, vitamin B12 deficiency, iron and folic acid, adrenal insufficiency, myocardial infarction, septicemia.

Presentation
Box containing 30 tablets