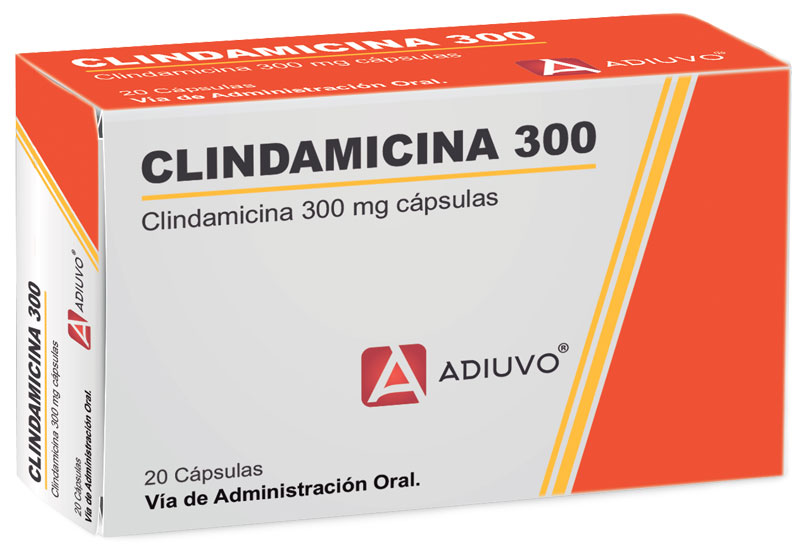 QUALITATIVE AND QUANTITATIVE COMPOSITION
Each capsule contains:
Clindamycin ………. ………………………. … 300 mg
Excipients ………. ……………. ……………… c.s.p.
PHARMACEUTICAL FORM
Capsule

CLINICAL DATA
Therapeutic indications
Broad spectrum antibiotic
Clindamycin is used to treat certain types of bacterial infections, such as infections of the lungs, skin, blood, female reproductive organs, and internal organs. Clindamycin belongs to a class of medications called lincomycin-type antibiotics. It acts by retarding or slowing the multiplication of bacteria. Antibiotics such as clindamycin do not kill the viruses of colds, flu and other viral infections.
Administration
Orally.
Contraindications
Pseudimembranous or ulcerative colitis, hypersensitivity

Presentation
Box containing 30 capsules

Presentation
Box containing 100 coated tablets

Available in:

Manufacturer: