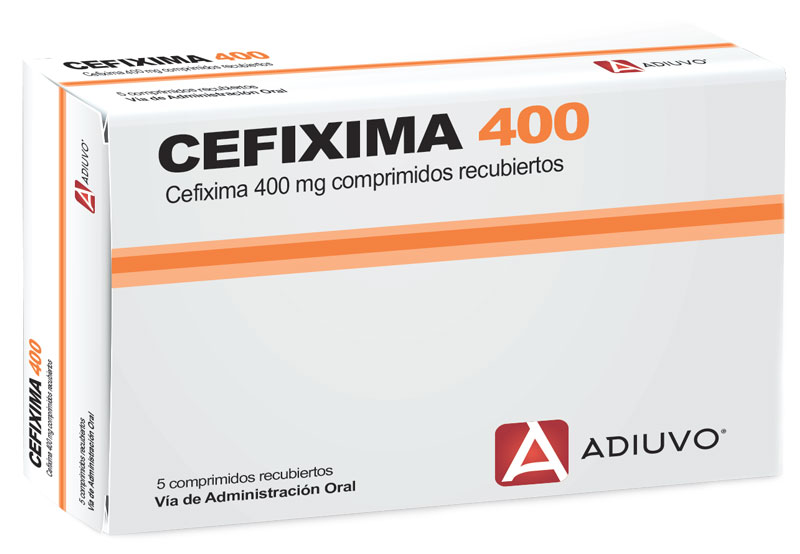 COMPOSITION
Each capsule contains:
Cefixime ……… .. ……………………… 400 mg
Excipients ………. ………. ……………… c.s.p.
PHARMACEUTICAL FORM
Capsule
CLINICAL DATA
Therapeutic indications
It is indicated as Second-line treatment in patients allergic to penicillins, infections caused by sensitive microorganisms and diseases in which other treatments have failed such as: Cystic fibrosis; prophylaxis for dental interventions; osteomyelitis otitis peritonitis; strep throat; prostatic infections, lower respiratory infections, skin and soft tissue infections; urinary tract infections.
Route of administration
Orally.
Contraindications
Cefixime is contraindicated in patients:
Hypersensitivity, acute renal failure, precaution with pregnancy and lactation.

Presentation
Box containing 5 capsules
Available in:




Manufacturer:

Download Good Manufacturing Practices Certificate (BPM)