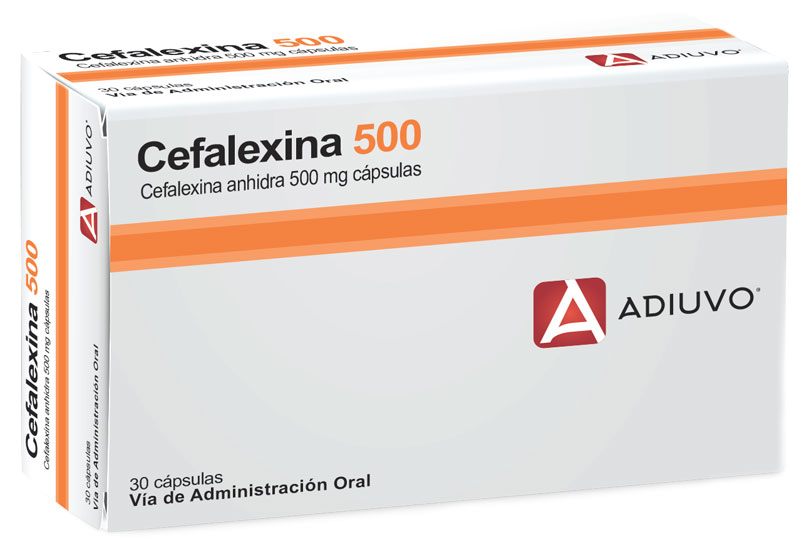 COMPOSITION
Each capsule contains:
Cephalexin ……… .. ……………………… 500 mg
Excipients ………. ………. ……………… c.s.p.
PHARMACEUTICAL FORM
Capsule
CLINICAL DATA
Therapeutic indications
It is an oral antibiotic of the first generation of cephalosporins with excellent activity against most gram-positive bacteria. Mainly in the treatment of otitis media and respiratory tract infections (eg pharyngitis, tonsillitis, lobar pneumonia) caused by susceptible staphylococci, Streptococcus pneumoniae, group A streptococci and beta-hemolytic streptococci.
Route of administration

Orally.
Contraindications
Hypersensitivity, acute renal failure, precaution with pregnancy and lactation.

Presentation
Box containing 30 capsules

Available in:

Manufacturer:

Download Good Manufacturing Practices Certificate (BPM)