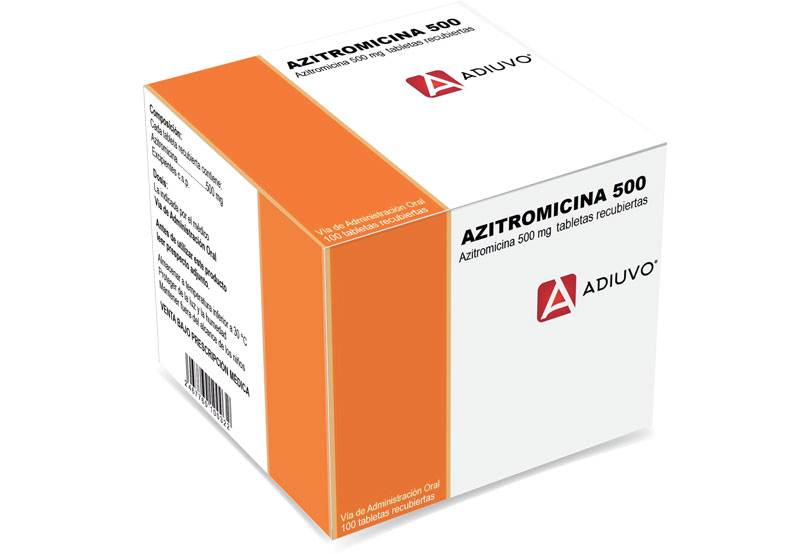 COMPOSITION
Each coated tablet contains:
Azithromycin ……………………… 500 mg
Excipients ………. ………………… c.s.p.
PHARMACEUTICAL FORM
Coated tablet
CLINICAL DATA
Therapeutic indications
Administered to treat certain bacterial infections, such as bronchitis; pneumonia; sexually transmitted diseases (STIs) and infections of the ears, lungs, sinuses, skin, throat, and reproductive organs.
Route of administration
Orally.
Contraindications
Azithromycin 500 is contraindicated in patients:
Hepatic insufficiency, hypersensitivity.

Presentation
Box containing 30 coated tablets

Available in:

Manufacturer: