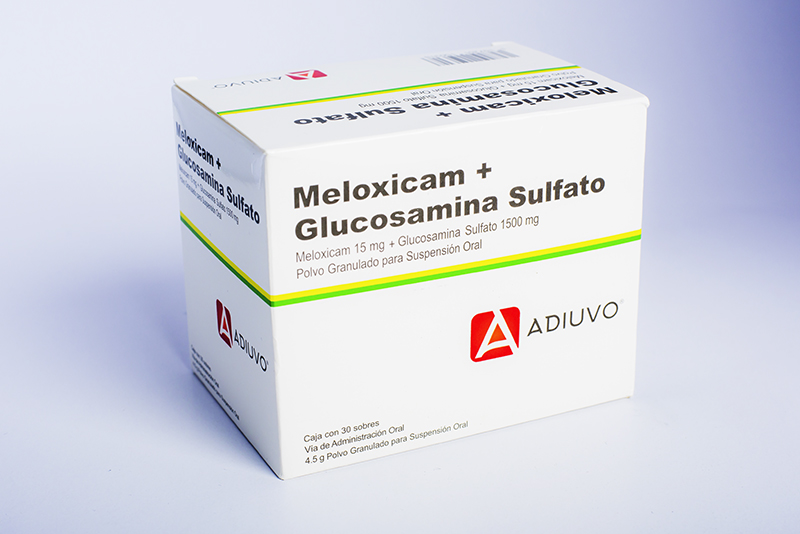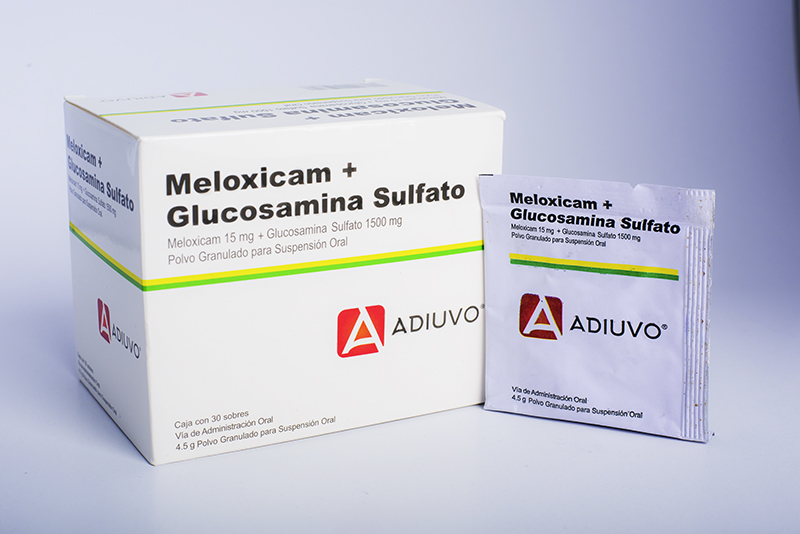 COMPOSITION

Each sachets contains:
Glucosamine ………………. ………. …. …… 1500 mg
Meloxicam ………………. ………. …… .. …… 15 mg
Excipients ………. ……………. ……………… c.s.p.
PHARMACEUTICAL FORM
Powder for oral suspension
CLINICAL DATA

Therapeutic indications
Condo protector and anti-inflammatory analgesic
Indicated in the treatment of inflammation and pain present in osteoarthrosis, periarthritis of the shoulder, hip and knee. Therefore, it is used in the population with the following risk factors: over 50 years, with obesity, people who practice high-impact sports in the joints, patients with a history of trauma or fractures involving the joints. The chondroprotective and repairing effect of glucosamine, together with its symptomatic action, modifies the evolution of osteoarthrosis, which, added to the anti-inflammatory and analgesic action of meloxicam, relieves pain, both at rest and during movement in a significant way, improving mobility in the short and medium term. It offers a rapid symptomatic action and begins in the process of suspending the progression of osteoarthrosis.
Administration
Orally

Contraindications
Hypersensitivity to any of the components of the formula.
Presentation
Box containing 30 sachets
Available in:

Manufacturer: